Hey friend,
I AM SO EXCITED YOU ARE HERE
As a creative guru and tech visionary, I understand the unique challenges that creatives face when it comes to managing their systems and technology. That's why I founded Studio117 Creative – to be the solution you've been searching for.
With years of experience in the creative industry, I've honed my skills in providing top-notch creative solutions that free up your time and energy, so you can focus on what you do best – creating! From designing stunning visuals to developing seamless workflows, I thrive on transforming your creative vision into reality.
At Studio117 Creative, we go above and beyond to ensure that your systems and tech responsibilities are handled with care and expertise. We take pride in our meticulous attention to detail and our commitment to delivering results that exceed your expectations. Our goal is to not just meet, but surpass your needs, leaving you with more time and energy to pursue your creative passions.
what to expect
INFORMATION | SERVICE | INTEGRITY
SHARING KNOWLEDGE + INFORMATION…
I pride myself on providing a space and environment that enables my clients to make the most informed decisions for themselves and their businesses.
I share information and options and leave the decision making up to you.
This is A LOT of information that helps you to understand our working relationship. Take your time, review it, and determine if you have questions.
Here's what to expect
So you know how to organize your timeline & budget!
CUSTOMIZED RECOMMENDATIONS
Based on your quote request or our discovery call, I have made recommendations (found below) that would be beneficial for achieving the goals you shared with me.
MAKE SELECTIONS 
& SIGN
If after reviewing the information you feel this is a great fit, you can make your selections right here. That will generate contract for you to sign and we can make this relationship official!
DEPOSIT PAYMENT & SET PROJECT DATE
Once your selections are made, I will send you an invoice based on your selected payment preferences. After your deposit is paid, project dates are set for your project.
THE ADVENTURE BEGINS
You'll receive the first steps of your homework requirements.  This varies by project, but this is where I collect files – branding information (if not being done by me), images, and copy.
IT'S GO TIME!

After your homework is complete, you get to celebrate! 🎉 We will now move forward with the project outlined in your contract. During this time, be sure to be thorough with reviewing/proofing what is sent and upfront about any changes you might want to see made.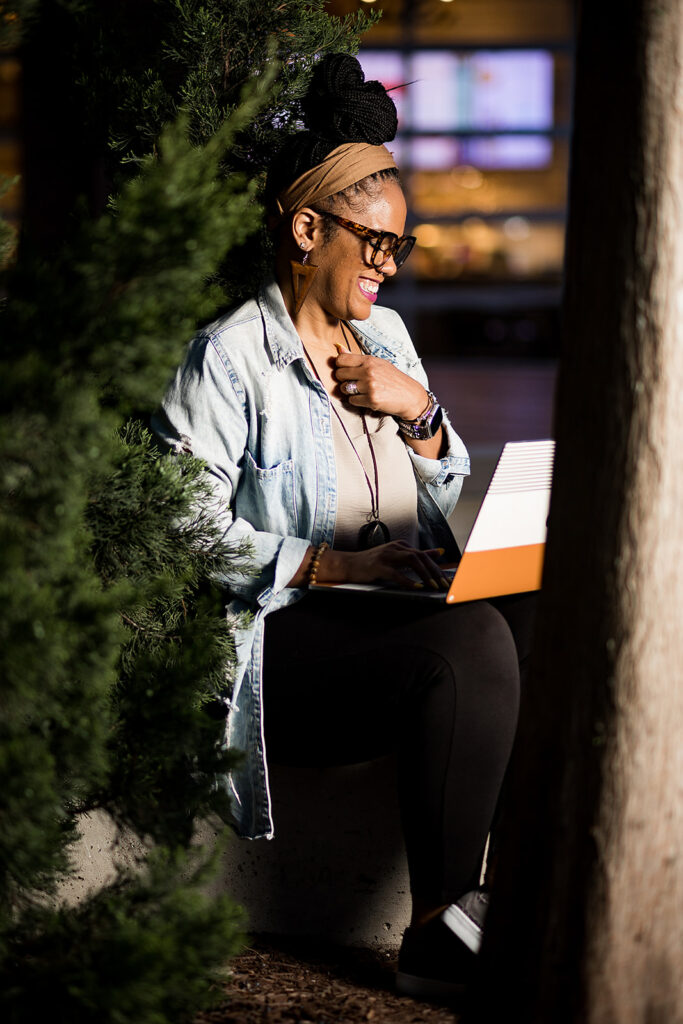 HOW WE STAY ORGANIZED AND COMMUNICATE
Once you've booked and are an official client, I'll send you a link for your very own client portal, which you can always access from Studio117Creative.com. This is where we will keep your entire project organized and communicate. It's much easier for us both to refer back to one space to find what we need.
OFFICE HOURS AND COMMUNICATION TURN-AROUND
I value transparency with my clients, so I want to provide you with just that. Below you will find my communication policies and a general guide to my office hours.
If you send me an email, you can expect to hear back from me within 48 business hours. I often reply much faster than that, but please keep that in mind if you don't hear from me right away.
My work hours:
MONDAY – THURSDAY | 10 am – 4 pm
FRIDAY | Limited hours
Communication hours:
MONDAY – THURSDAY | 10 am – 4 pm
FRIDAY | Limited
Meeting Days: TUESDAYS – THURSDAYS
With all that said you should have an email from me in your inbox here soon
I look forward to potentially working together!