17Hats | Client Management Simplified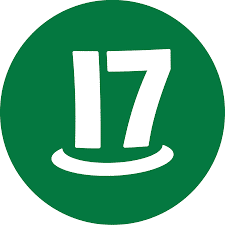 As a business owner, managing tasks and clients can be overwhelming. That's where 17Hats comes in – a comprehensive all-in-one business management system suitable for businesses of all sizes.
Claim your 50% discount below
In this review, we'll take a deep dive into the platform's history, why it's popular, features, pricing, pros and cons. If you're on the lookout for an efficient and user-friendly tool to help manage your business, then this 17Hats review is an excellent starting point.
The Story Behind 17Hats
The inspiration for 17Hats came from a New York Times article that shed light on the struggles of small business owners. This article talked about the struggles and challenges faced by small business owners. It mentioned how these brave entrepreneurs often got lost in a sea of paperwork and chaos.
Many entrepreneurs often find themselves struggling with piles of paperwork and chaos. Fortunately, 17Hats emerged as the ultimate solution to their problems.
This platform was created with the aim of helping entrepreneurs turn their business ideas into reality. How? By automating their way to success. The founders of 17Hats understood that entrepreneurs have to juggle many responsibilities, hence the name.
It has become the go-to solution for small business owners who want to manage their tasks and clients efficiently without the stress of drowning in paperwork or missing deadlines.
Why People Use 17Hats
Business owners share that when using 17Hats they find business becomes more manageable and organized.
There are many reasons why people use 17Hats, and one of the major ones is its ability to help users keep everything organized.
With 17Hats, you can manage all your tasks and clients in one place, which means you no longer have to spend time searching for important information
In addition, 17Hats offers different pricing plans to fit various budgets.
Their customer service is also top-notch, so you can always get help when you need it.
Overall, people use 17Hats because it makes their business life more manageable. It helps them stay organized, it's affordable, and they have excellent customer service.
Features of 17Hats
17Hats has some fantastic features that can make your life as a business owner much easier.
Automation
If you're looking to streamline your workflow and save time and energy, 17Hats can be a great way to do so.
With this tool, you can automate many tasks, such as sending response emails to people who submit contact forms on your website or delivering invoices directly to your clients' inboxes.
Plus, managing payments is a breeze thanks to 17Hats' efficient payment processing system that seamlessly transfers funds to your bank account.
With all of these features, 17Hats can help simplify your business management and keep you organized.
Organization
A notable advantage of utilizing 17Hats lies in its exceptional ability to help you maintain a high level of organization. Its robust system keeps track of all your vital tasks, guaranteeing that you won't miss anything significant.
It's like having your own personal assistant reminding you of what needs to get done.
Multiple Packages
17Hats offers several subscription tiers, each tailored to different business needs. The pricing of 17Hats is affordable, and they offer discounts for paying annually.
17Hats Customer Service
And if you ever need help, their customer service is fantastic. They have a team of experts ready to answer any questions or solve any problems you might have.
Pricing of 17Hats
17Hats offers a free 7-day trial with no credit card required. That means you can give it a test run and see if it's the right fit for you and your business.
Once you're ready to dive in, 17Hats offers different packages. You can select the one that fits your needs and budget. And the best part is you're not locked into one package forever. With 17Hats, you can switch packages and try them all out within the 7-day trial period. According to 17Hats, here is what is included in their 3 package options:
Essentials Package
The essentials package includes managing leads, clients, invoices, payments, calendars, documents, templates, and emails – all created, completed, and accessed in one place for as low as $15/month.
Standard Package
The Standard package lets you organize your business with time-saving features: Lead Management, Online Payments, Templates, Online Quote, Contracts, Invoices, Questionnaires, plus more. You can get the Standard package for as low as $30/month.
Premier Package
The Premier package includes features to manage marketing, networking, and expanding. The combination of features allows you to fully automate your back office, allowing you to focus on your goals. You can get the Premier package for as low as $60/month.
And, If you sign up using my code – TAKENYA – you'll get a 50% discount off the first year.
Pros of using 17Hats
With 17Hats, you get an all-in-one business management solution that comes with many advantages. Here are some of them.
Comprehensive Client Management
Empowering businesses with a centralized hub to manage client information, 17Hats delivers customizable profiles, communication history tracking, and project involvement details. This fosters seamless client interactions and strengthens relationships.
Task and Project Management
By utilizing the platform's task and project management features, businesses can effectively maintain organization and promote timely completion of tasks. This ultimately leads to increased project efficiency and business success.
Workflow Automation
The ability to automate routine tasks and communication sequences can save businesses a significant amount of time and effort. With 17Hats, you can customize workflow automation to enhance productivity.
Invoicing and Payment Processing
The invoicing and payment processing capabilities simplify financial operations, enabling users to create professional quotes, invoices, and streamline payment collection.
Mobile Accessibility
By using a mobile app designed for both iOS and Android devices, one can easily stay connected and manage their business while on the move. This allows for increased flexibility and responsiveness, ensuring that important tasks can be completed at any time and from any location.
Integration Options
17Hats offers integration with popular software and services, allowing businesses to connect their existing tools and further expand the platform's functionality.
Time-Saving
Overall, the platform's emphasis on automation and organization contributes to significant time savings, enabling businesses to focus on core activities and growth.
17Hats Customer Service
One standout feature of 17Hats is their exceptional customer support. Whenever you encounter any questions or issues, their team of dedicated professionals is readily available to assist you. You'll feel as if you have a personal assistant by your side, ready to provide you with the help you need.
17Hats offers several advantages, including affordable pricing, discounts, and excellent customer service. With all these features at your disposal, 17Hats is a must-have tool for any business owner looking to simplify their operations.
Cons of using 17Hats
Like everything else, 17Hats has some downsides.
Learning Curve
It's worth noting that 17Hats may have a bit of a learning curve, particularly when it comes to setting up intricate workflows or integrating with other software. To mitigate potential challenges, it may be helpful to seek out additional resources and tutorials during the onboarding process.
Limited Customization
Some users have said that they may need additional flexibility beyond what 17Hats currently offers in order to customize the platform to their unique requirements. While 17Hats does allow for some customization, some may have more specific needs that they would like to address.
The ;TLDR
17Hats is an efficient tool for managing various business tasks and clients. It provides multiple business management tools, enabling you to keep everything organized and easily accessible.
One of its major advantages is its cost-effectiveness, with plans starting as low as $13 per month and a discount being offered if you decide to pay for an entire year upfront.
Their customer service is top-notch, with a dedicated team always ready to assist you.
Nevertheless, there are a few drawbacks to consider.
There is a bit of a learning curve, which is usually the case with any new tool. And there may be some limitations to customizing things.
Nevertheless, taking everything into account, the benefits of using 17Hats, including its affordability and excellent customer service, outweigh the drawbacks, making it a good choice for most businesses.
Remember – if you sign up using my code – TAKENYA – you'll get a 50% discount off the first year.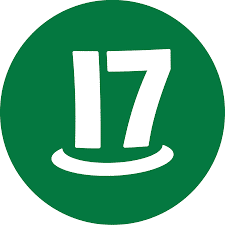 Overall rating
4.25