7 Reasons Why a Single Page Website is Perfect for Your Small Business
As a business owner having a website is essential. The first thing people do when they want to learn about you or your business is head over to the interwebs. The use of a one-page website may be exactly what your business needs to put your best foot forward online.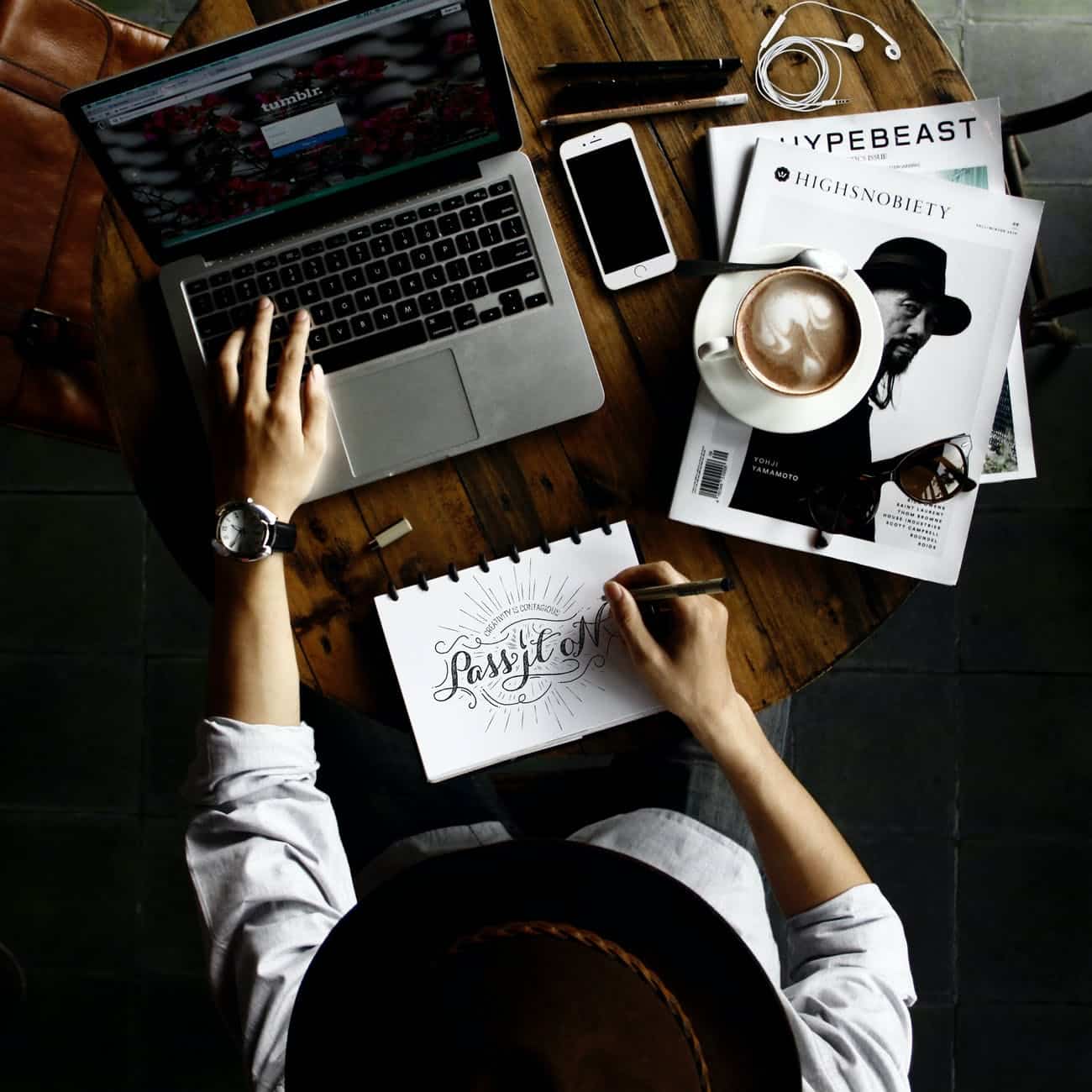 The links in this post may be affiliate links.  That means that if you click them and make a purchase, this site makes a commission.  It will have no impact on the price you pay or the experience of your purchase.
If you're wondering why your small business should have a single-page website rather than more traditional multi-page sites, there are actually several good reasons to choose this format. The biggest one being that they're great for smaller businesses that need to be efficient with their time and money.
As a business owner having a website is essential.
The first thing people do when they want to learn about you or your business is head over to the interwebs.
The use of a one-page website may be exactly what your business needs to put your best foot forward online.
From one-page sites to responsive websites to blogs and even microsites, each approach comes with its own benefits and drawbacks.
In order to help you make an informed decision about your next website project, I've outlined seven specific reasons why a single-page website may be perfect for your small business or nonprofit organization.
What is a one page website?
A one page website is exactly what it sounds like. Rather than having multiple pages, you have only one page with all of your information in it. Everything important to your business fits onto one page, which will keep visitors on that page longer and make them more likely to buy from you.
As a small business that is the goal – toget people to click the buy button. Even for a non-profit, you want them to take some sort of action. Whether it is to donate money, or understand what you do better.
With a one page website it's all there – everything they need – in one place.
The Top 7 Benefits of a Single Page Website
Well organized
A single page website can help you present yourself as well-organized and professional, so clients know exactly what they're getting from you.
You don't have to worry about cluttering your site with too much information or having it look disorganized. Iin fact, by providing only one page of information about your business, you can highlight all of your important details without overwhelming visitors.
This makes it easier for customers to find exactly what they need on your site—and also increases their confidence in working with you since they feel like they understand everything about how you operate.
Creates trust
That leads me to my next point. A single page website shows that you have confidence in your business and what you're offering. It says, "my product or service does not need to fill up all of your time or space", and "I don't have to use pages on pages to brag about how great I am because my reputation precedes me".
When people trust you more, they are more likely to buy from you. A one-page website makes it very easy for customers to get relevant information and make a decision about their next steps.
Higher Conversion Rates
Because visitors trust you more, they're more likely to purchase your products or services. They also have less reason to leave your site because it's easier to find what they're looking for. As a result, single-page websites tend to see higher conversion rates than traditional sites.
In fact, some experts estimate that conversion rates can increase by as much as 50 percent when using a one-page design!
Easy to create
While any good website design takes some time, a single page website is no doubt going to be easier than planning the layout and flow of a multi-page website. It requires less content and fewer photos or graphics as well. There are no additional pages to create or maintain, which means less work for you in the long run.
Easy to update
As well as being easier to create, it is also easier to maintain. Whether you are maintaining your site on your own or hiring someone to maintain things for you it is easier and more cost effective when there is just a single page.
More Cost Effective
Because the design process for a single page site is less complex, it makes it more cost effective which is perfect for newer businesses just getting started.
If you are hiring a copywriter to work on the site for you, it can save you tons of money in doing so as well.
Works well on all devices, mobile friendly
The first and most important benefit of a one-page website design is that it's easily accessible and consistent in design across all devices.
Whether someone is surfing your site with their smartphone, tablet, or desktop computer, they will have an equally smooth experience. This can save you time and money in maintaining multiple versions of your site.
These days, because most people always have their phones on them, it is more likely that your website is being accessed from a mobile phone. Creating a seamless experience is easier to do with a single page site.
Great for SEO
A website being mobile-friendly is also a benefit for Search Engine Optimization. Search engine optimization, or SEO, is how you get your site to show up on search engines like Google, Bing, and Yahoo.
If you want your site to be easily found by potential customers, then it needs to be optimized so that when people search for what you offer, they can find your business easily. The more traffic you get from search engines, the more people will see your business and hopefully become customers. One page websites are perfect for SEO because there is no clutter on them and they load quickly which helps with getting higher rankings in search results as well.
In need of a new or updated website?
As technology continues to change at an ever-accelerating pace, it can be tough to keep up. And that's especially true of websites, which are constantly shifting and evolving.
A single page design may be just what you need. It is a great choice for business owners that need something quick, simple, cost-effective, or all three.
Content Categories
Business
Skills & Tools
Small Business
Systems
Popular posts