What Does a Copywriter Do? Why You Need a Copywriter on Your New Website
A website may be aesthetically pleasing and easy to navigate, but is it effective at persuading customers to convert? No matter how great your website looks, if it's not persuasive, you're losing sales. The solution? You need a copywriter!
The links in this post may be affiliate links.  That means that if you click them and make a purchase, this site makes a commission.  It will have no impact on the price you pay or the experience of your purchase.
Whether you're redesigning your current site or creating one from scratch, a copywriter can help you drive leads and gain new customers. Here's what a copywriter does and why they're so important to your business's success.
Web design vs. Web writing
Good web design and good web writing are not mutually exclusive; in fact, they're actually complementary. Good web writing is just as important as good website design— you almost can't have one without the other.
What I have come to find as a common theme is that business owners are ready to start or even rebrand their website, but have not considered the copy for their site. A times it may not even be that you need a new website (coming from the person who makes money creating web spaces), but that you need new copy. Yea I said it.
Good web design is all about making your site easy to use and visually appealing. But it's also about getting your visitor from "I want that" to "I want it now!" as quickly and efficiently as possible. And the "that" I mention can be a product or the service that you offer.
This is where good copywriting comes in.
Good copywriting makes you stand out from your competition, gets you more traffic, and helps you convert more of those visitors and readers of your amazing content into customers.
Web content can be hard to write
Even a person with the best ideas and information can lack the ability to keep readers and customers on the page if it is presented in a less than interesting way.
It is also worth noting that the personality of the person providing the information is sometimes the difference between what content, services, etc. that people choose. So your personality coming through in your business is sooooo important.
Even the largest corporations hire someone to write their website copy, email marketing, and social content to match their brand voice and attract their ideal clients.
If you are going to use content marketing to sell products or services online, it is important that you work with someone who understands how words affect your customers. A copywriter understands how to position products and services in ways that engage your customers and draw them in.
And it is important to note that not everyone who writes can write web content.
The difference between writing for paper and writing for screens is mainly about knowing how to handle words in new ways—and learning new vocabularies.
What does a copywriter do
A web copywriter (also known as a web content writer) works to craft engaging, compelling content that gives your readers and potential clients the information they need in an easy-to-understand way, all while keeping the interests of your business in mind with their writing style and tone.
Whether you're just starting to build your website or it needs an overhaul, finding a copywriter who has experience working with businesses like yours is absolutely essential. If you do find a good copywriter, they'll work with you to craft engaging headlines, compelling meta and product/service descriptions and promotional content.
4 Things a Good Copywriter Will do for You
Copywriters have quite an important job—they're in charge of not only writing content for your website but also of making sure that it reads well and sounds professional, by your standards.
Here are four things you can expect from a good copywriter:
Write compelling copy that accurately reflects your brand voice and values.
Deliver content for the different areas of your website keeping in mind how it all flows and works together.
Provide content that has been proofread and edited.
Communicate effectively with you throughout the entire process.
How to Choose the Right Copywriter
Finding a good copywriter takes time, especially if you're working with them for your website.
When choosing a copywriter, look at their portfolio and client list to see what types of businesses they work with. If you're an expert in one industry, find someone who works in that field if possible. This will save you both time and money because your web content will be tailored specifically to your niche audience.
There is a chance that you find a person who has not worked in your industry, but they get you, your business and most importantly – your voice and values.
A good copywriter will work with you to design website copy that fits your budget and aesthetic, rather than trying to cram your business into their pre-existing mold.
Always be clear about YOUR goals for your website, whether it's building brand awareness or selling products. A copywriter that works with you to find solutions tailored specifically to your business will help give you more value for your money.
Finding your brand voice
When you're starting from scratch, it can take some time to find your brand voice. Be patient with yourself!
Think about how other brands that speak to your ideal and use that to adapt to that tone of voice as you write copy for your website. Not in a "copy what they say" kind of way, but in a "put it into your own words and with your own flavor" kind of way.
A good copywriter will also be able to help with finding your brand voice.
To find your brand voice, ask yourself
How do I want my customers to feel when they visit my website?
What do I want them to remember about me after they leave?
And how can I speak to them in a way that's consistent with my business goals and values?
If you need help finding your brand voice, try posting some different words or phrases on sticky notes around your home or office. Then take note of which ones make you smile or feel excited.
Those are likely good candidates for working into your brand voice.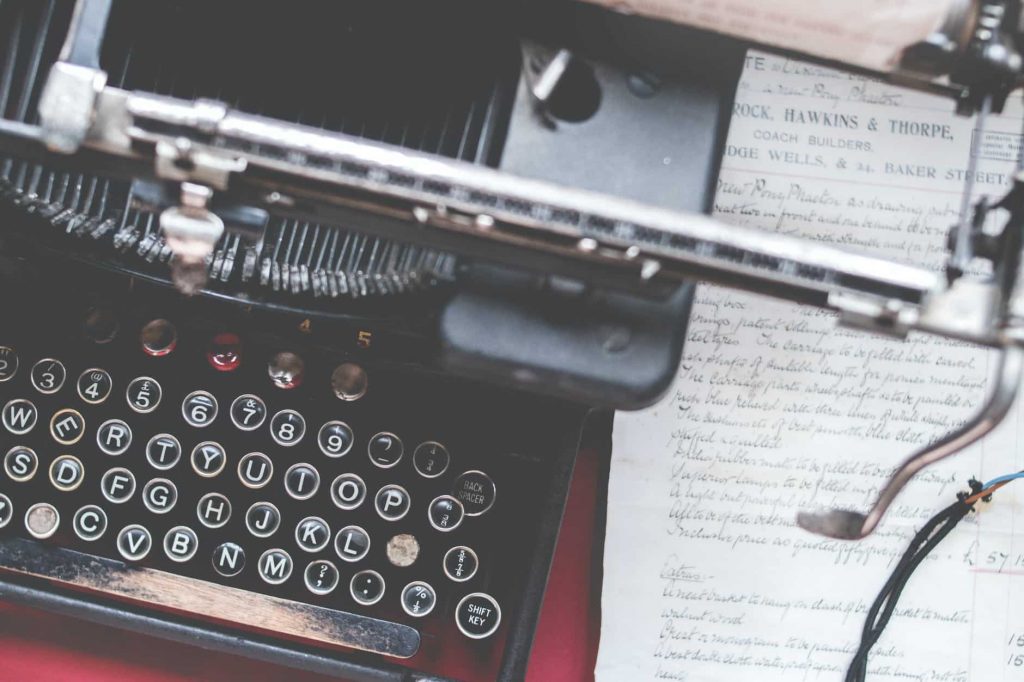 5 Tips to Get the Most Out of Working With a Copywriter
Since creating an effective website for your business is likely one of your top priorities, it can be tempting to take on every task, including writing content. However, hiring a copywriter to handle some or all of your site's content will help you get more done in less time and with better results.
Here are five tips for getting more out of working with a copywriter:
Ask friends and colleagues for referrals. Be sure to interview several candidates to find one who's compatible with your style and objectives.
To make sure you get your money's worth, it's important to be very detailed in your initial conversations. Ask how your copywriter would handle difficult situations, such as deadlines, budgets and sudden changes. If he or she seems unprepared to answer, consider hiring someone else.
Once you find a great fit, be sure to stay in contact during all phases of your project, from writing to proofreading.
When working with your copywriter, ask for samples of previous work that demonstrate his or her style and ability to meet your needs. Ask for references. Find out how satisfied clients were with your copywriter's services, and ask about how well your copywriter was able to meet deadlines and budgets.
If you aren't happy with your copywriter's work, don't hesitate to ask for changes.
Working together is important in helping you and your copywriter define who you are as a brand, which will improve the effectiveness of all your content.
When You Should Start Working With A Copywriter
When you are starting out it may be hard to choose what things to spring for when making investments to get going. A good copywriter may be costly, but at some point it is a great investment to make.
If you are just getting started and money is tight, you could start by hiring a copywriter for only some of the pages that are most important for converting.
Also you can start by writing your own copy and then having a copy audit done that shares with you how to improve it or redirect your copy to achieve your goals.
The best time to work with a copywriter is when you can afford to do so.
If you have just started and have no money, then it's better to focus on other things like building your business and getting sales. Speak with potential or existing customers to understand why they considered working with you, this will help you understand and speak to their pain points, what is catching their attention, and also how you can improve your copy to capture more people from that feedback.
Although there are certainly other things you can do to find a good copywriter for your website, these steps outline how to get started. With a little effort and patience, you'll be working with an experienced writer in no time. Just remember that finding the perfect copywriter may be difficult; however, it will be worth it in the end!
Content Categories
Business
Skills & Tools
Small Business
Systems
Popular posts