Black Friday 2023 Deals & Discounts for Bloggers, Small Businesses, & Entrepreneurs
Looking for Black Friday 2023 offers for bloggers, small businesses, and entrepreneurs? Check out the amazing deals and discounts available now.
The links in this post may be affiliate links.  That means that if you click them and make a purchase, this site makes a commission.  It will have no impact on the price you pay or the experience of your purchase.
Black Friday, the highly anticipated digital shopping event, is fast approaching. It's not just an opportunity for individuals to grab great deals but also for website owners, bloggers, and small businesses to enhance their online presence and improve their operations.
With numerous discounts, special offers, and exclusive bundles available for entrepreneurs and online enthusiasts, including our own first ever Studio117 Creative Black Friday sale, including a special early bird exclusive offer, this holiday season is the perfect time to revamp your digital footprint.
By taking advantage of the best deals across the web, you can enhance your website, marketing strategies, and overall business efficiency.
As the Black Friday Cyber Monday sales approach, online entrepreneurs can expect to find a wide range of tools and platforms to enhance their business. Whether you are looking to optimize your website, market your products, or increase your productivity, there are deals for everyone.
Website owners can look forward to markdowns on premium plugins, SEO tools, and web hosting services to amplify their traffic and enhance their user experience.
Bloggers can anticipate discounts on design resources, email marketing specials, and even stock photo memberships to refine their content strategy and revitalize their visual appeal.
Small businesses can also expect special offers on project management tools, invoicing software, and customer relationship management (CRM) systems to streamline their operations.
As the frenzy of Black Friday deals kicks off, this blog post serves as your evolving guide through the abundance of deals and discounts, helping you navigate and seize the best offers tailored to empower your online ambitions.
Black Friday Specials For 2023
All In One SEO
All in One SEO is a widely used WordPress plugin that aims to optimize websites for search engine optimization.
It is a more affordable alternative to Yoast SEO and offers more features even with the free plan. This plugin helps to improve a website's visibility by providing various tools and features that help manage different aspects of search engine optimization (SEO).
Users can utilize this plugin to enhance their website's chances of ranking well in search engine results pages (SERPs) and improve overall visibility online.
Smash Balloon
Smash Balloon is a company that specializes in creating social media feed plugins for WordPress websites.
These plugins allow users to display and integrate social media content, such as feeds from platforms like Facebook, Instagram, Twitter, and YouTube, directly onto their websites.
They are user-friendly, customizable, and responsive, designed to showcase social media content in various formats and layouts, enhancing engagement and interaction with site visitors.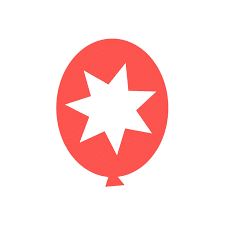 WP Code
WPCode is a plugin for WordPress that allows you to add custom code snippets and features to your site in a safe and easy way. Think Google Analytics, embed code for email marketing tools, and more.
By doing so, you can reduce the number of plugins needed on your website. And ensure your code stays put even if you redesign or update your site in any way.
It enables you to add code using conditional logic and share between WordPress installations. And also includes a ready-made snippet library.
Imagify
Imagify is a WordPress plugin that optimizes images on a website to reduce their file size without compromising their quality.
This optimization helps improve website performance by reducing page load times, which is crucial for both user experience and SEO.
Upon upload to WordPress or bulk optimization of existing images in the media library, Imagify optimizes the images automatically. Additionally, Imagify can convert images to WebP format, which is a compressed and web-friendly image format that can further enhance website loading speeds.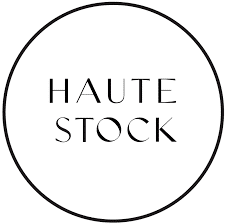 Haute Stock

Haute Stock is a stock photography membership site that provides a curated collection of high-quality, stylish stock photos primarily aimed at entrepreneurs, bloggers, and business owners.
Offering a subscription-based service that gives members access to a vast library of professionally styled images that can be used for various purposes like website design, social media content, marketing materials, and more.
Brevo
Brevo, formerly known as Sendinblue, is a marketing platform that offers a variety of services such as email and SMS marketing, marketing automation, CRM functionalities, transactional emails, and more.
It caters to businesses of all sizes and provides comprehensive tools to manage and automate their marketing campaigns across various channels. The platform is designed to be user-friendly, enabling businesses to create, manage, and analyze their marketing efforts with ease. With Brevo, businesses can streamline communication with their audience and enhance engagement.
Wp FOrms
WPForms is a widely used WordPress plugin that enables users to create different types of forms for their websites. It is well-known for its user-friendly interface and robust functionalities, which cater to both novice and advanced users.
WPForms strives to streamline the process of creating and managing forms on WordPress websites, providing a variety of features to meet diverse form-building requirements.
17Hats
17hats is a business management platform primarily designed for small business owners, freelancers, and entrepreneurs. Its aim is to streamline various aspects of their operations by offering a suite of tools that simplify administrative tasks, client communication, project management, and more.
By centralizing various business functions into one platform, users can save time and manage their operations more efficiently. It is specifically designed to help small business owners streamline administrative tasks, improve client interactions, and maintain organization in their daily activities.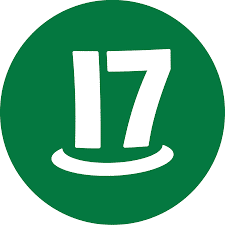 Anyword
Anyword is a powerful copywriting tool that leverages the capabilities of artificial intelligence to help users create engaging and high-performing content for different marketing purposes.
Using natural language processing (NLP) and machine learning algorithms, it generates ad copy, social media posts, website content, and other marketing materials that are tailored to the specific needs and preferences of the target audience.
Anyword's goal is to support marketers, advertisers, and businesses in crafting data-driven content that resonates with their audience, ultimately enhancing the performance of their marketing campaigns.
Namecheap
Namecheap is a well-known company that provides domain registration and web hosting services. It is a direct competitor of GoDaddy and offers a range of services related to website hosting, SSL certificates, email hosting, and more. Namecheap caters to individuals, businesses, and organizations looking to establish and manage their online presence.
The company is known for its user-friendly interface, competitive pricing, and excellent customer support.
Its aim is to provide affordable and reliable services for those who want to create and maintain their online presence.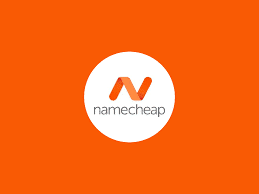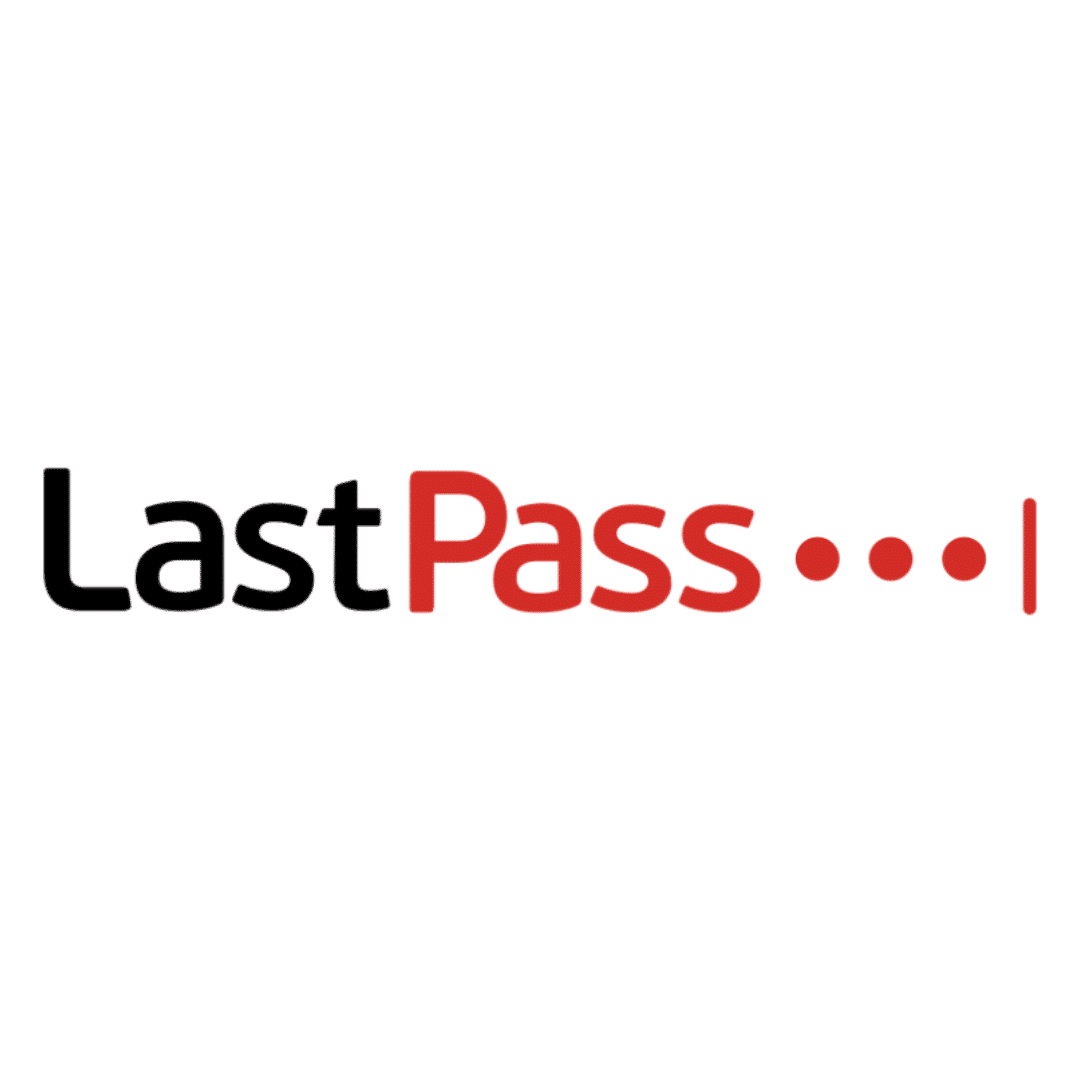 LastPass
LastPass is a widely used password management tool that enables users to securely store and manage their passwords. It provides a safe vault where users can store their login credentials, credit card details, secure notes, and other sensitive data. The main objective of LastPass is to simplify password management for individuals and organizations by providing a secure and convenient way to store and access passwords, ultimately improving online security and minimizing the risk of security breaches resulting from weak or reused passwords.
UpdraftPlus
UpdraftPlus is a widely used WordPress plugin that facilitates website backup and restoration.
It offers a simple and efficient way to create backups of WordPress sites, including files, databases, plugins, themes, and more. With an intuitive interface and a range of features, UpdraftPlus is a valuable tool for WordPress website owners. It ensures the safety and security of their websites by providing reliable backup and restoration capabilities.
UpdraftPlus is an excellent choice for website owners who prioritize the safety and security of their WordPress sites.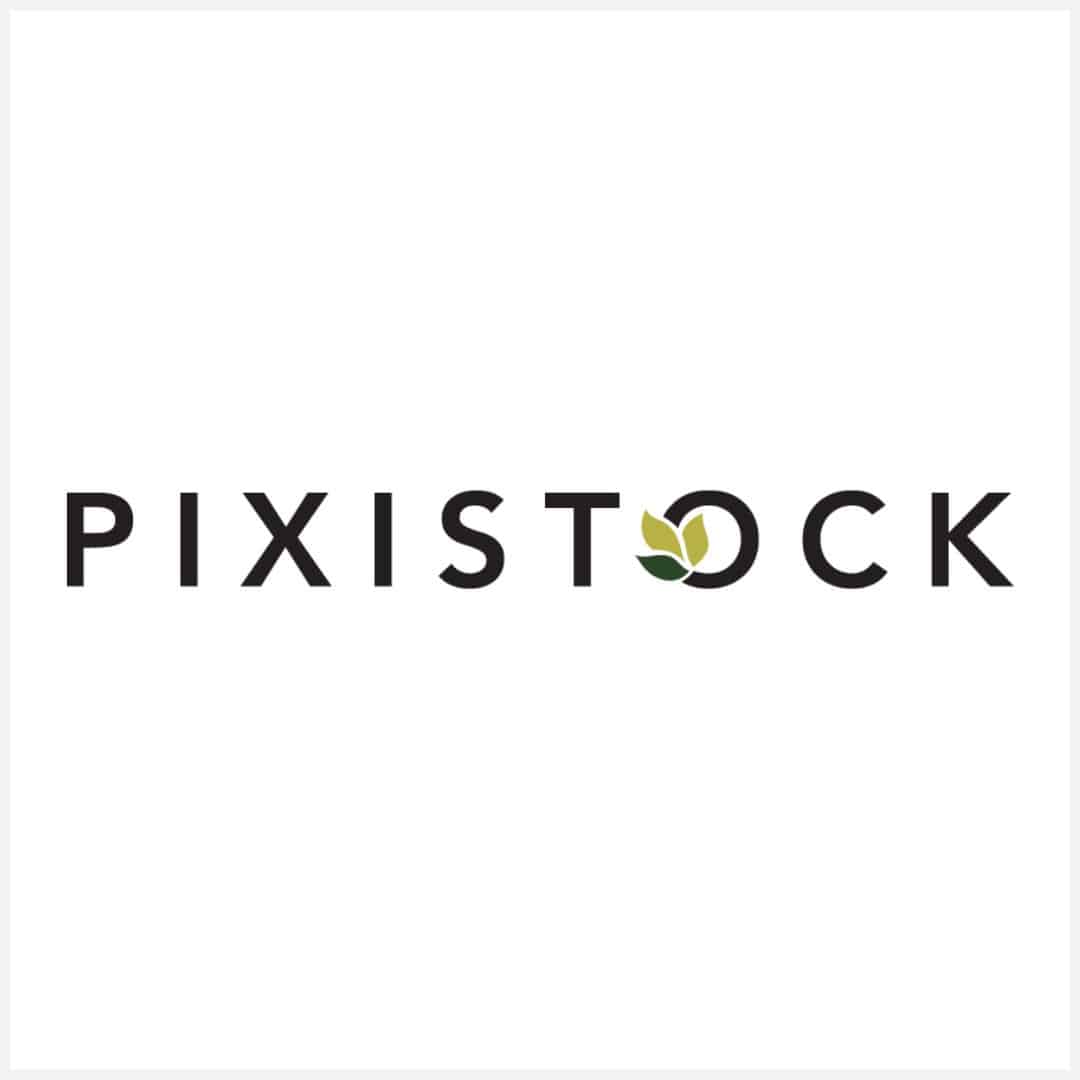 Pixistock
Pixistock is a subscription-based service that offers a carefully curated collection of high-quality images that cater to the needs of entrepreneurs, bloggers, and businesses. It provides a diverse library of photos covering different themes such as lifestyle, business, wellness, fashion, and more.
The platform's goal is to provide visually appealing and professional images that can help businesses and entrepreneurs improve their online presence and communicate their brand message effectively.
Mailerlite
MailerLite is an email marketing software and automation platform that helps businesses and individuals create, manage, and automate their email marketing campaigns. Its range of features makes it easier to create engaging email campaigns, newsletters, and automation workflows.
With its user-friendly interface, affordable pricing plans, and features, MailerLite caters to both novice and experienced users in the email marketing arena. It strives to empower businesses to create effective and engaging email campaigns that effectively connect with their audience and produce results.
Leadpages
Leadpages is a marketing tool and landing page builder that simplifies the process of creating effective landing pages and conversion-focused websites for businesses of all sizes.
It is specifically designed to help businesses and entrepreneurs build high-converting landing pages, websites, pop-ups, and sales pages with ease, even without extensive technical knowledge.
With Leadpages, you can create visually appealing and optimized pages that drive leads and sales, thanks to its user-friendly interface and range of features.
WP RocKet
WP Rocket is a well-known caching plugin for WordPress websites. Its main purpose is to enhance website performance by implementing various optimization techniques, with a focus on caching to speed up page loading times.
WP Rocket is designed to be user-friendly, providing an easy setup and configuration process to optimize website performance. It is a valuable tool for WordPress website owners who wish to improve speed and overall user experience without requiring extensive technical expertise.
WP Engine
WP Engine is a managed WordPress hosting platform that specializes in providing optimized hosting solutions for WordPress websites. The platform offers a wide range of features and services designed to ensure high performance, security, scalability, and reliability for WordPress users.
WP Engine is renowned for its reliability, top-notch customer support, and focus on providing a hassle-free hosting experience tailored specifically for WordPress users.
It is a popular choice among businesses, agencies, and professionals who need a high-performance hosting environment for their WordPress websites.
Socialbee
SocialBee is a powerful social media management platform that enables individuals, businesses, and agencies to streamline their social media activities, scheduling, and content curation.
With SocialBee, you can easily manage and optimize your social media presence by utilizing its advanced tools for scheduling, content curation, analytics, and collaboration.
Whether you are a small business owner or a professional marketer, SocialBee helps you improve your social media strategy and boost your engagement rates.
Check out our full review here.
starting November 24-27th
Moosend
Moosend is a comprehensive email marketing platform that offers a range of tools and features to help businesses, marketers, and entrepreneurs create, manage, and automate their email marketing campaigns.
The platform is designed to provide a user-friendly experience and empower businesses and marketers to engage with their audience through email.
With its robust features for creating, optimizing, and automating email marketing campaigns, Moosend helps drive engagement and conversions, making it an essential tool for anyone looking to improve their email marketing strategy.
Keysearch
Keysearch is a tool for SEO and keyword research that is designed to assist website owners, bloggers, and marketers in improving their search engine rankings.
By identifying relevant keywords and analyzing competitors' strategies, it provides various features to optimize content and increase organic traffic.
Keysearch is affordable and aims to be a comprehensive SEO tool that helps users find valuable keywords, understand competition, optimize content, and improve their website's visibility in search engine results pages (SERPs).
KAdence Pro
Kadence Pro is an add-on to the Kadence theme and Kadence Blocks plugin for WordPress. I consider it a replacement for the now outdated Genesis Framework.
Kadence is a highly regarded WordPress theme and plugin ecosystem that is widely known for its flexibility, performance, and design options.
Kadence Pro is specifically designed for users who want to access more advanced design options, templates, and features that go beyond what's available in the free version of the Kadence theme and Kadence Blocks plugin.
It provides a more comprehensive toolkit for developing WordPress websites.
Lyrical Host
Lyrical Host is a web hosting company that specializes in providing hosting services specifically tailored for bloggers, creatives, and small businesses.
Their focus is on offering hosting solutions that prioritize speed, reliability, and customer support.
Lyrical Host positions itself as a hosting provider that caters specifically to bloggers, creatives, and small businesses.
Painless blog analytics
Painless Blog Analytics helps new and experienced bloggers and website owners understand how to use their sites data to improve their results by providing information, resources, training, and services.
Printables and more club
Printables and More Club is a membership that helps business owners harness the power of printables for growing their lists, building their stores, and creating multiple streams of revenue.
Save time, grow your list, and build your store with simple-to-use and fabulously popular printables!
Pretty Links
Pretty Links is a WordPress plugin that simplifies the process of creating, managing, and tracking URL redirects and short links. Here at Studio117 Creative weuse it to create branded links for all sort of things.
Pretty Links simplifies the management of URLs, especially for affiliate marketers who frequently use long and complex links. It allows users to create cleaner, more professional-looking links while providing insights into click data and link performance.
Flodesk
Flodesk is an email marketing platform designed to simplify the process of creating visually stunning and effective email campaigns. It's known for its user-friendly interface, stylish templates, and focus on providing a seamless experience for creators and businesses.
Flodesk aims to provide a user-friendly and visually appealing platform for creating effective and stylish email campaigns, helping businesses and creators engage with their audience and grow their email list with ease.
SolidWP
SolidWP, formerly known as iThemes Security Pro, is a WordPress plugin designed to enhance the security of WordPress websites by providing various tools and features to protect against common security threats and vulnerabilities.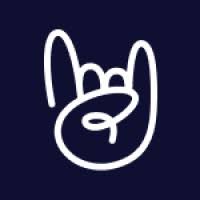 The Events Calendar
The Events Calendar is a popular WordPress plugin used to create and manage events on WordPress websites. It provides a range of functionalities to organize and display events in a user-friendly and visually appealing way.
Learndash
LearnDash is a popular learning management system (LMS) plugin for WordPress, used to create and manage online courses. It provides tools and features to facilitate course creation, delivery, and management, catering to educators, trainers, and organizations looking to offer online learning experiences.
Clariti
Content creators now have a new solution to organize their content. Clariti is the system that syncs your WordPress and Google data, allowing you to drop the manual work and focus on data-driven growth. With Clariti, you can easily manage your content portfolio, gain insights, and improve the quality of your content.
share
Content Categories
Business
Skills & Tools
Small Business
Systems
Popular posts