Why WordPress is the Best Choice for Small Business Websites
For anyone looking to create a website for their small business, WordPress offers several benefits that will save you time and effort so you can focus on what's important – your business! This post shares all the deets you need to determine if WordPress is for you and your business.
The links in this post may be affiliate links.  That means that if you click them and make a purchase, this site makes a commission.  It will have no impact on the price you pay or the experience of your purchase.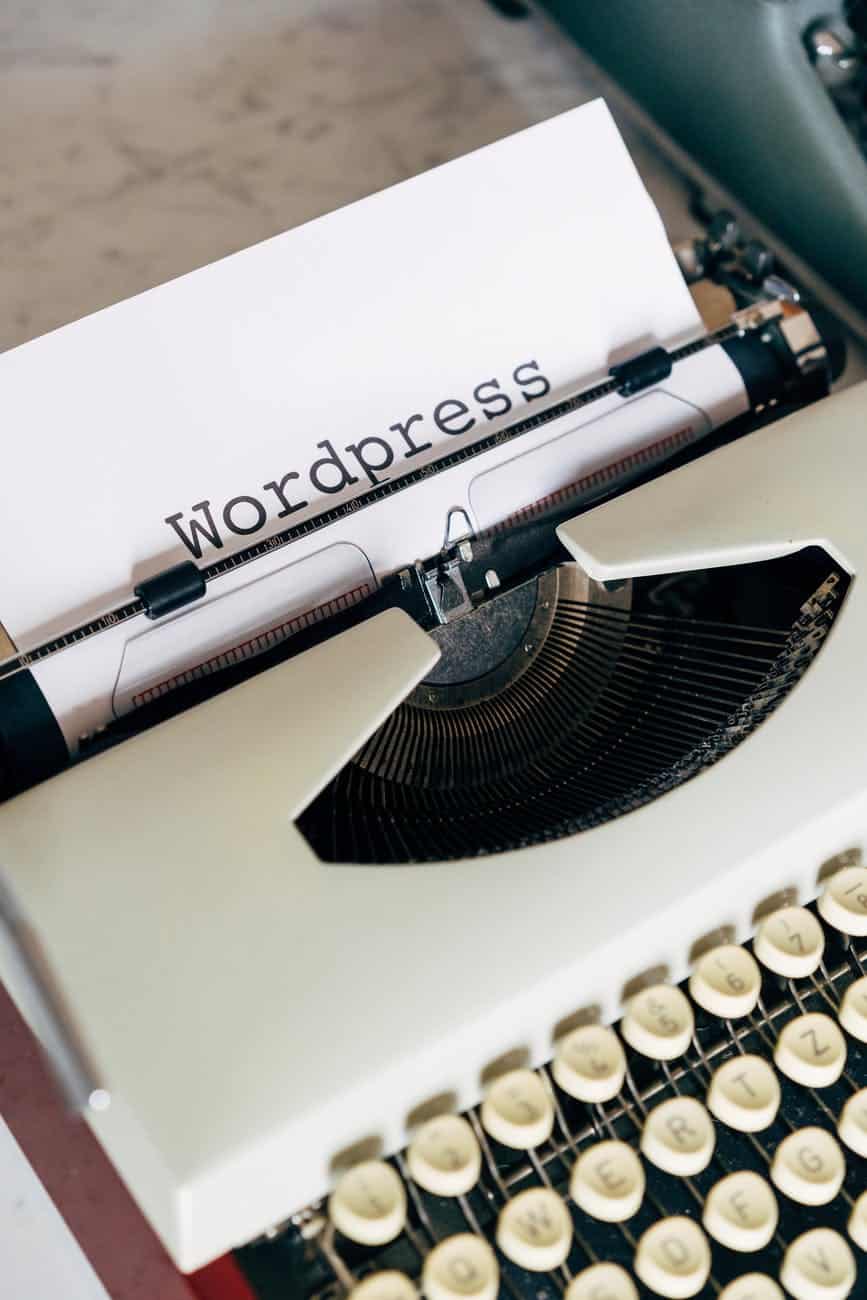 WordPress consistently ranks as one of the most popular and reliable platforms in the world of website building. WordPress powers over 40% of the world's websites. That includes many small business websites, and it's easy to see why. WordPress makes it simple to create great-looking, high-functioning websites.
Read on to learn why WordPress is the best choice for small business websites and how you can get started today.
---
What Is WordPress
WordPress is a blogging platform where you can create your website – personal, small businesses, and large corporations all use it.
Matt Mullenweg and Mike Little developed it back in 2003 to create blogs. It has evolved into a content management and development framework for all types of websites.
It is the world's most popular content management system and site builder.
While they share the same name, I want to clarify that we are talking about WordPress.org, the self-hosted platform. As opposed to WordPress.com, which is a blog hosting service. You can read about the differences between WordPress.com and WordPress.org here.
WordPress is an open-source, downloadable program available to anyone. It is accessible in terms of cost, meaning that you can use it for any purpose. And there is no censorship or monitoring of your content that restricts users.
Why is WordPress free?
It's a free, open-source web publishing platform that tens of thousands of talented developers have collectively enhanced to make it the powerful platform it is today.
The beauty of open-source software is that it can be utilized for any project, analyzed, and redistributed. Moreover, the openness has inspired an environment where people can come and share. As a result, it has turned into a welcoming and inclusive community.
Therefore, bugs in the software can be found and eliminated more quickly. That is due to more people's contributions to the coding process.
But while WordPress itself is free, you still need to purchase your domain name and hosting to power your website.
How Does WordPress Work
A website has two parts: The front end and the back end. The front end is what people see; it's composed of design elements such as logos, graphics, layout, color scheme, etc. Your web designer manages that, or you can do it yourself.
The back end is where your content lives and what makes your site work. It's how users interact with your site—by reading articles, watching videos, and purchasing products—and how you control that experience.
Content management systems (CMS) like WordPress allow you to create and edit content independently without knowing HTML code or hiring a developer each time something needs updating.
In stark contrast to other website builders, WordPress separates design, content, and functionality from each other. This allows you to do many things. For example, changing content regardless of the design, modifying the design without changing the content, and adding new features without affecting the other elements.
The learning curve isn't so steep anymore
If you're new to building websites and need something easy to start with, consider a content management system (CMS) like WordPress.
CMSs like WordPress help businesses create and manage a simple website without having to hire an outside web designer if they do not want to. This makes it easy for you to start your own online business, build your brand, and increase revenue quickly.
And best of all, it can continually be updated, changed, and re-designed later without impacting the existing content, etc.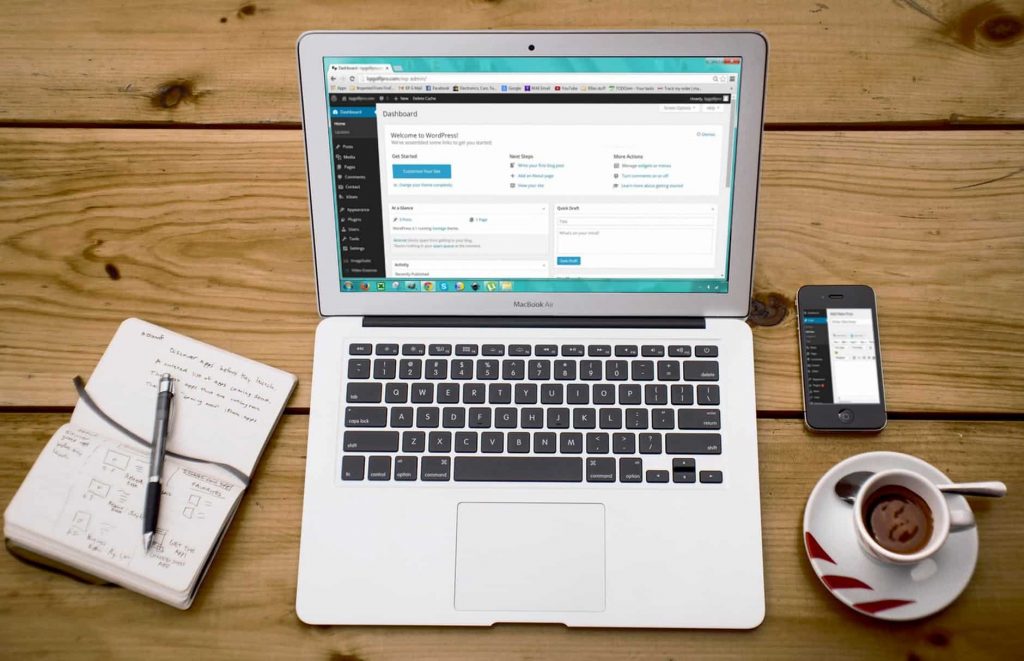 What Are The Pros and Cons of Using WordPress
Nothing in this world is without benefits and drawbacks, and WordPress is no different. There are many things to consider, such as the pros and cons, before moving or starting a WordPress site.
The pros of using WordPress
One of the best things about WordPress is how easy it is to use and versatile enough to create different types of websites. That's one of the primary reasons for WordPress's rise in popularity. But there's more!
You have complete control of your website. You own all of your files and data. When I first started blogging, Blogger, powered by Google, was all the rage. My husband, a programmer, insisted that we get set up on WordPress for this very reason. And while it started as just a hobby, it opened up a whole new world for me.
It's robust and reliable and gives access to over 40,000 plugins that help customize your site in functionality and design. This allows you to make your website do just about anything you want.
Many WordPress themes are available so your website can look exactly how you want it. The theme powers the design of your site. And there are so many out there that allow you to get a look and feel that works for you and/or your business.
SEO. In a world where search engine optimization is everything, WordPress offers a host of SEO options. There is plenty of resources that help maximize your Search Engine Optimization efforts.
Integrations. Because it is so widely used, many of the tools you use in other areas of your business will easily integrate with WordPress. This increases functionality and ease of use.
Community. Because WordPress has such a long community base, there are so many resources and tools out there that offer education and tutorials on doing everything you may want to do.
The cons of using WordPress
The cons aren't major, but it's worth knowing about them before building your website.
It does not offer drag and drop by default. While there are many page builders offered to give drag and drop functionality, it does not come powered as a drag and drop editor out of the box like some other platforms.
Security. While WordPress developers work to make it a secure platform for its users, we all know things happen. It is your responsibility to make sure that you or your host is backing up your site regularly if your site is compromised. In addition, it is your responsibility to run the updates of the plugins and themes that your site uses unless you hire someone or have a managed hosting plan that includes that for you.
Coding knowledge is not required, but a general understanding of some HTML and CSS will make things easier for you to operate your website. I learned these skills more and more as I used the platform. There are lots of tutorials and resources to learn more.
The platform isn't one size fits all. There are thousands of plugins and themes to choose from, with a whole host of additional features you can use on your site. Because WordPress is so flexible, it can be overwhelming when you first get started if you are a beginner.
What Kind of Websites Can You Create With WordPress
You can use WordPress to build almost any kind of website imaginable! WordPress has been hailed as one of the best options for creating a website because of its great features.
Whether you're interested in starting a blog, an online store, a membership site, selling courses, or something else, you can use it to make all of that happen.
Even if you want to create a new type of website, there is most likely already a WordPress plugin out there that could make it happen. And because there is such a large development community, if you don't find a plugin to fit your needs, you can easily hire a developer to make it happen for you.
Types of websites you can create with WordPress
Small business
Store/ e-commerce
Membership Community
Multilingual
Forums
Podcast
Marketplace
Dropshipping
Affiliate
Directories – internal and external
Job boards
Non-profit
Portfolio
Social network
What you need to know about hosting, design, and security with WordPress
Choosing a web host isn't an easy decision. There are plenty of companies offering services, and each one has its perks and pitfalls. It is essential to determine your needs when selecting a host.
What is a website host
A website host's job is to provide your site with a place to live and always be available. When you register a domain name, you do so through a website host. The web hosts take care of uploading your site onto their servers.
They also provide a safe place for your files to be stored. Which guarantees that visitors can access your site in a fast, efficient manner. But you'll want to choose carefully here because not all hosts are created equal.
Web hosting service providers offer you ready-to-use web servers to host your website. They take care of all the technical stuff and provide website owners with easy-to-use tools to manage their hosting.
People will reach your site through your domain name, which you will also purchase.
A domain name is a way for browsers to connect to the web server for a particular website that we associate with that domain name.
What you need to know about website design
Website design is not created equal. You can absolutely design your website yourself by purchasing a theme and customizing it to your liking. The investment there is usually more minimal and more appealing to those with a smaller budget.
The tradeoff is that you will need to invest time into getting the site to look the way you want it.
You can also hire someone to install and customize your theme template. While that may cost a little more if you do not have the time or the interest in learning the necessary technical skills to get things to your liking, this may be the best route.
Alternatively, you can have a custom site built. That way, it meets all of your needs and flows just the way you envision it. This will be the most costly option but offers the most flexibility and customization.
As you can see, there are various website design options available. If you have a small budget, have time restraints, or do not feel confident enough to create your website, purchasing a pre-made template and customizing it to your liking may be ideal.
The importance of website security
More attention is paid to website security than ever before because people are more concerned than ever about online security.
There are plugins out there, such as Wordfence, which has a fantastic tool that shows you exactly what areas of your site could be improved, plus it grades your overall security with an A-F score. You can also see what plug-ins have vulnerabilities—and you can turn them off or upgrade them at any time.
This is important because plugins that get abandoned or not regularly updated cause a massive potential for a security breach on your website.
You must keep your website up to date with security patches. If you don't, hackers can easily exploit your site and steal information from it. I want to be upfront and let you know that it could cause your business to lose customers and potentially lead to lawsuits.
How To Get Started With WordPress
To start a self-hosted WordPress.org website, you must register a domain name and purchase website hosting.
For my small business customers, I offer web hosting and management to limit the worries about website management customers.
But you can host from a variety of companies.
If you need new hosting or are looking to change hosts for your small business website, inquire to find out more here.
Content Categories
Business
Skills & Tools
Small Business
Systems
Popular posts